China Jade Roller Factory & Wholesale Jade Facial Massage roller Supplier
 Sukeauto is a Natural Facial Crystal Jade Roller Factory in China & TIKTOK Wholesale Jade Roller Manufacturer for several years, with high quality and wholesale facial roller prices. also jade roller Supplier of Bulk affordable Price. We have about 100 jade facial roller different models for your choice, we also could do any colors, any private label jade roller of your logo, or a customized jade roller box package for you.
Material: Green Jade /Pink Rose Quartz/ Black
Frame Color: Gold,Silver
Usage: Massage use
Massage Area: Face

Jade Roller Supplier Description:
Sukeauto has been one of the leading exporters of TIKTOK face roller wholesale and Jade Roller manufacturer in China since 2016.
We specialized in natural beauty jade roller, Chinese traditional jade roller box, beauty & personal care gua sha jade scraping tool. and jade gua sha tools for the face.
Chinese women have used Jade Rollers to perfect their beauty and promote youthful skin since the 12th Century. In the past, only the richest and most powerful women of their time were able to possess such a prized treasure. Today we can all benefit from the simple, yet effective treatment. Jade facial rollers integrate natural energy from the stone, while the coolness of the jade closes pores, promotes blood circulation, reduces puffiness, wrinkling, and more.
1. Natural Jade Massage Stick
2. Massage is Chinese traditional Therapy method
3.200pieces/carton
 Why rose quartz roller wholesale from Sukeuto, here below check 2 Points to get the high quality of bulk jade roller:
1:Two steps quality control (90% jade roller factory don't have these quality control procedure):
2: 8 times upgrade of the roller's handware to best ZINC Alloy material: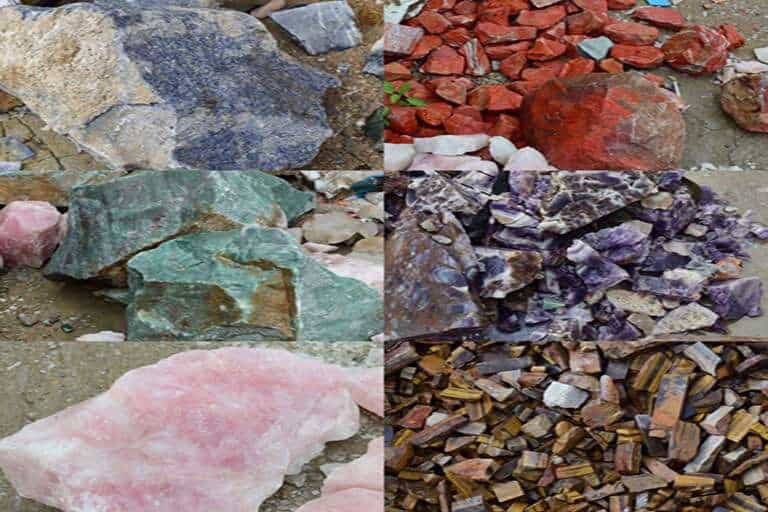 Raw Material
Pure Natural Raw Jade Stone Material, Our raw materials mainly include all kinds of natural jade, crystal, semi-precious stones. More than 200 kinds in total. Ninety percent of them are imported from overseas. Such as: Brazil, Mozambique, Nigeria. We reject synthetic materials and reject inferior raw materials.
You don't need to have any experience about importing face roller wholesale, because a professional TIKTOK jade roller manufacturer will guides you step by step until you receive all products in your country, We have exported bulk private label jade roller to the USA, Canada, New Zealand, Australia, Singapore, UK, and EU, for example, France, Germany, Spain, and Poland. But how to verify good quality when you buy Jade roller from China, here below is the article that will teach you how to wholesale facial rollers from China
Popular Beauty Tools You May Interested in: