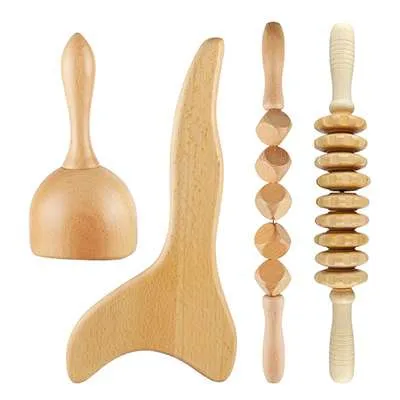 Wholesale Wooden Gua Sha Manufacturer & Custom gua sha wood
Sukeauto is Custom wholesale Wooden Gua Sha Manufacturer & gua sha wood factory with a cheap-competitive price. As the bulk Wooden Gua Sha board manufacturer, we have geen 6+ types of facial massage gua sha wood. we also could do any logo engraved on the wooden gua sha, or a customized package for you.
Material : Wood
Usage: Massage use
Massage Area: body
Custom: Branding Logo acceptable

Wholesale Wooden Gua Sha Manufacturer Manufacturer Description:
Sukeauto has been one of the leading exporters of eco-friendly gua sha wood and custom wooden Gua Sha set suppliers in China since 2017.
We are engaged in the business of the gua sha wood industry for many years. and with our own factory, with a group of experienced technicians. We maintain a strict standard in producing our products including appearance design, hard & software debugging, product assembly, quality test, and packing. We provide good service to our customers with excellent design technology, superior quality, punctual consignment, and good after-sales service. Ekai lays emphasis on customers and ensures the quality with quality management system ISO 9001, and we develop more than several types of eco-friendly Wooden Gua Sha set as below.
Products Features:
STAYING TRUE TO TRADITION- this wooden lymphatic drainage tool is made from high-quality 100% natural wood, accompanied by massage steps, effectively stimulates the natural drainage of the lymph, which helps to eliminate waste from the body.
MULTIPURPOSE- It can also be used as a wood therapy massage tool, while helping to relax the tense muscles, it also helps to heal the grave soft tissue damage, reduce the recovery time, and break down the scar tissue.
HIGH-QUALITY PRODUCTS- The wooden gua sha tool of 12x6x0.6 inches is made from high-quality 100% natural wood which will withstand the rigors of heavy use while remaining corrosion free. The whole tools and edges are sanded evenly and sealed for a smooth surface coating will not scratch the skin.
PROFESSIONAL GRADE- The high-end quality of this lymphatic drainage tool is used and recommended by professionals. Whether you are a lymphatic drainage provider, a high-intensity athlete, or an active person who needs muscle relaxation, it will helps you recover the problem area.
100% SATISFACTION GUARANTEE—To make sure you're happy with your purchase, we offer a Guarantee of Refund or Exchange so that you can order our wooden lymphatic drainage tool without worry.
You don't need to have any experience about importing eco Wooden Gua Sha wholesale from China, because a professional gua sha wood set supplier will guides you step by step until you receive all products in your country, We have exported bulk gua sha wood to the USA, Canada, New Zealand, Australia, Singapore, UK, and EU, for example, France, Germany, Spain, and Poland. But how to verify good quality when you buy eco-friendly Wooden Gua Sha from China, Contact us for more details.