Wholesale Stainless Steel Gua Sha  & Gua Sha Metal Supplier
 Sukeauto is a bulk stainless steel gua sha in China, gua sha metal wholesale Suppliers offer stainless steel gua sha massage scraping tools at bulk cheap-competitive prices. As the body gua sha board manufacturer, we have 20+ shapes of stainless steel gua sha tools.. we also could do any colors, any logo, or a customized package for you.
Material: 304 Stainless steel or Zinc Alloy
Usage: Massage use
Massage Area: Face or body
Custom: Branding Logo acceptable

Wholesale Stainless Steel Gua Sha Manufacturer Description:
Sukeauto has been one of the leading exporters and metal gua sha manufacturer in China since 2013. We have more than 7 years of experience in this gua sha field. Customers throughout Europe, North America, Australia and other regions. We have perfect product development process and strict quality control. All raw materials are guaranteed to be pure natural crystal, semi precious stone, healthy and pollution-free. Most of them are imported from Brazil, South Africa and Nigeria. It is our pursuit to share health with everyone. Our main products are metal roller, steel gua sha facial tool, metal yoni eggs and other gemstone figurines. Our products are very popular in the market and have a good reputation. Looking forward to establishing long-term cooperation with brand companies and distributors.
At present, we have more than 10 styles of stainless steel Gua Sha Facial Massage Tools. Every gua sha metal produced by us is made of natural 304 stainless steel without pollution. The Stainless Steel Gua Sha: an update on ancient Chinese beauty facial massage to improve circulation and drain stagnant fluid in the face and body. The benefits include reduced puffiness and inflammation..
Branded Gua Sha of stainless steel Logo or Custom Engraved Private Label Service :
Sukeauto has been doing the custom engraved logo on the metal gua sha stone for more than 500+ customers, the engarved logo is not fade away at least for 2 years. And any colors can be customized according to your PMS or normal: white, black. some of the custom logos on the gua sha tools as below:
Custom Branded Packaging Options:
Normally we have 2 options for the customized packaging for you:
1: Branded  metal gua sha box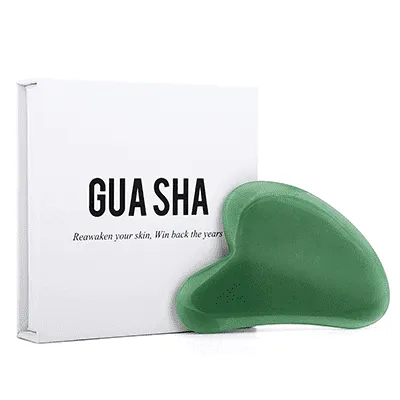 2: Custon cotton or canvas bag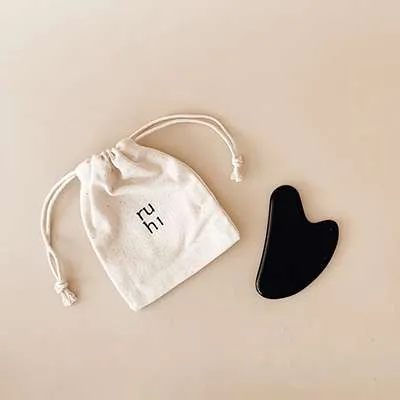 Why Sukeauto gua sha metal scraping tool is your choice, here below check the Points to get the high quality of our gua sha tools:
Quality control (90% steel Gua Sha tools factory don't have these quality control procedure):
You don't need to have any experience about importing body gua sha of stainless steel wholesale, because a professional metal gua sha manufacturer will guide you step by step until you receive all products in your country, We have exported Body metal Gua Sha bulk to the USA, Canada, New Zealand, Australia, Singapore, UK, and EU, for example, France, Germany, Spain, and Poland. But how to verify good quality when you buy steel gua sha tool from China, contact us as below.