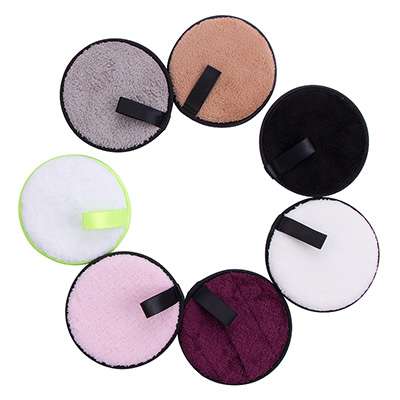 Wholesale Reusable Makeup Pads Factory & Eco Cotton Pads Manufacturer
 Sukeauto is face halo wholesale reusable makeup pads supplier & Eco cotton pads manufacturer. The best bamboo makeup pads or reusable cotton rounds remover pads in the market you a must-have for all ladies who love makeup. Get reusable cotton rounds wholesale free samples as bwlow.

Material:Microfiber/ Bamboo fiber/ Pure cotton
Function: Face & eye makeup remover
Diameter: 9mm Or Custom
Package: Opp Bag or Kraft bag or Bamboo cylinder or Custom

Reusable Makeup Pads Supplier Description:
Sukeauto has been one of the leading exporters of reusable cotton rounds wholesale and Eco reusable makeup pads factory in China since 2013.
We specialized in natural reusable cotton pads, reusable makeup remover pads, washable cotton pads, bamboo cotton pads, cotton makeup remover pads for facial and skincare.
We have more than 7 years of experience in this field. Our products are ideal for domestic and commercial cleaning use. We offer OEM, ODM, mold design, new organic reusable pads development, and product sourcing, and consolidation for customers. We have implemented a strict and complete quality control system, which ensures that each product can meet quality requirements of customers. Besides, all of our reusable facial pads have been strictly inspected before shipment. We have more than 100 product lines to cover both commercial cleaning and domestic cleaning markets. We keep improving our products and creating new products. So we have a good reputation in the market. Our mission is building long term relationships with our customers and helping them to achieve their business targets in the market.
You don't need to have any experience about importing, because a professional reusable facial pads manufacturer will guides you step by step until you receive all products in your country, We have exported bulk organic cotton reusable pads to the USA, Canada, New Zealand, Philippines, Singapore, UK, and EU, for example, France, Germany, Spain, and Poland. But how to verify good quality when you buy a reusable cotton pads from China, Contact Sukeauto to get premium quality.